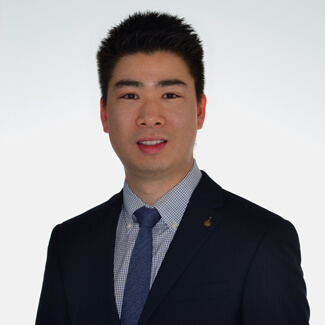 Possessing an eye for intricate detail and a love for working with his hands and helping people, Dr Tan enjoys being a specialist prosthodontist. For him, the most fulfilling part of his work is being able to coordinate patients' rehabilitation, often in collaboration with other specialists not only to restore patients' function and smile but also their confidence and self-esteem. "It can be a very emotional journey for patients ending with tears of happiness!"
Passionate About Teaching
Dr Tan enjoys educating others about prosthodontics. "I am committed to generating, disseminating and preserving knowledge." In addition to working at Blacktown Specialist Dental Care, he remains active in academic teaching at the University of Sydney.
Education, Achievements and Memberships
In 2010, Dr Tan received his Bachelor of Dental Science degree from the University of Queensland. He then completed the three-year, full-time Doctor of Clinical Dentistry (Prosthodontics) specialty program at the University of Sydney in 2017. In 2018, he was admitted as a Member of the Royal Australasian College of Dental Surgeons.
With a keen interest in dental implant rehabilitation and its association with mastication and cognitive health, Dr Tan has shared his research at various conferences. The manuscript is to be published in a peer-reviewed journal. He has presented at the Oral Rehabilitation Symposium by the University of Sydney 2018 (Sydney, Australia) and The Academy of Australian and New Zealand Prosthodontists (AANZP) Biennial Conference 2016 (Sydney, Australia).
To maintain the highest standards of dental and general health, and to progress with clinical advancements, Dr Tan is a member of the following professional organisations:
Academy of Australian and New Zealand Prosthodontists (AANZP)
Australian Dental Association (ADA)
Australasian Osseointegration Society (AOS)
Australian Prosthodontic Society (APS)
International College of Prosthodontists (ICP)
Outside the Practice
When he's not at our Blacktown practice, Dr Tan loves food and trying new cafes. He also likes staying active and enjoys playing tennis, golfing and sailing.